The world according to Nilsbob
Skiing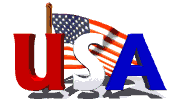 Latitude 39.6 Longitude 106.35 at elevation 8120 feet
---

Like all great skiers I have a favorite among the ski resorts of the world. This place is Vail Colorado where I have spent a decade or so. The absolutly best with Vail is the weather. The sun is shining approximatly 85% of the days in this place also called "Happy Valley". Before you go skiing though you should check out the Ski Report for the mountain, where to find that virgin powder that the Back Bowls are so famous for. And to make sure you get all those $$$$ worth you should know where the best skiing is and therefore know the area . Like all great ski resorts Vail has its own newspaper, The Vail Daily where you can find everything between a place to live and a job so you can support your habit. This is the most essential information source in the valley. If the snow is deep you can always travel in style, there are no limitations. Snorkel is an essential piece of equipment when mother nature is good to the mountain. As an American would say, there is no comparison. If you visit be sure to stop by The Orehouse where I have spent many years working, partying and met a lot of good friends.

Another great ski area for you ski freaks is Whistler/Blackcomb in Brittish Colombia, Canada. My friend Sofia who runs Lako Holidays, an excellent experience of custom made trips on skis with first class service. If you have a group of minimum four people you can contact her. I've been there several times and I can highly recomend anyone who has the cash to go there. The most spectacular skiing though is Heli-skiing in Canada which I warmly can recommend. My buddy Peder and I went to Kootenay to try it out and believe me "once you go heli-skiing you never go back to them chairs :-)". Canada is also a great place for hiking and other activities that you might have in mind.

I sometimes, when I'm not skiing my ass off, I like to take my girlfriend for a spinn in my JEEP. She's a good woman and she just LOVE to ski. If you ever see her on the slopes you will know the meaning of "If you're not the leading dog, you gonna spend the rest of your life watching sombody elses ass!!!

If, for some reason, you don't wanna go to America or Canada , you can find all the cheap stuff and all you need to know about the alps at this place or the complete skier where you can find interactive information on Europe . When you need the latest snow forecasts and free email alerts for any resort in the world make sure you check this one out. Just the thing for planning those last minute trips into the mountains! For you radicals out there who love that freeskiing will get your satisfaction by visiting this cool site and for you freeriders this one is for you and remember -have fun out there.

I have always been skiing on them Elan skis which has been good to me throughout my career as a professional mogul skier on the "World Pro Mogul Tour" with my buddy Junior in Colorado. Even though I had a year with Research Dynamics (RD's are made by Elan though), I've been faithful to them Elan's. However there are a lot of stuff out there, so if you like to find out more about different manufacturers of ski equipment this is the place to be. To get a snow report in Sweden and for almost every skiarea in the world please visit here.

And remember:


"It's hard to be humble when you're perfect in every way."

---